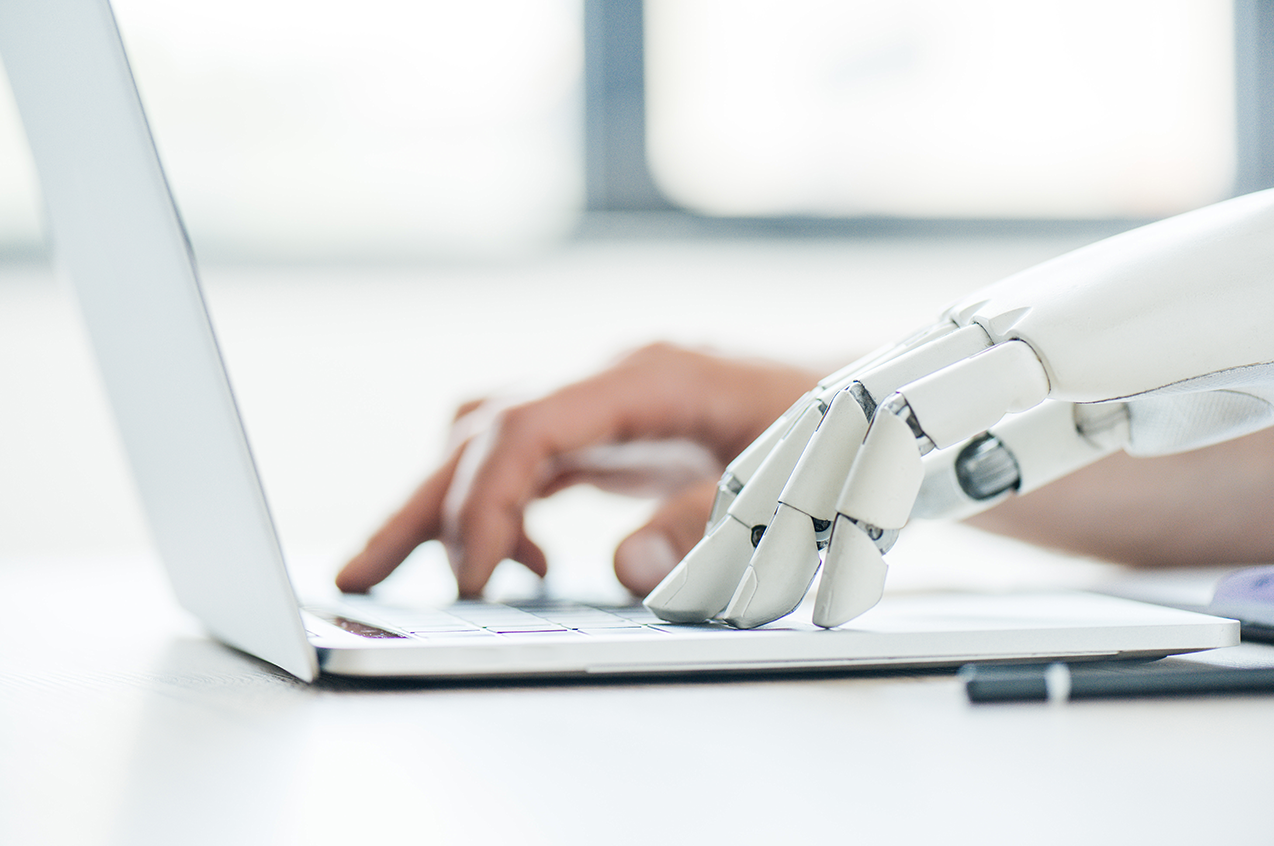 What you need to know about Marketing Automation
Author: Mohamed Sayed Fathy – Chief Information Officer, IT at EFG Hermes 
What is Marketing Automation?
Marketing automation refers to the use of tech tools that have the ability to guide the automation of various marketing processes rather than handling them manually. It constitutes the use of technology-enabled tools to manage marketing processes and strategically implement multifunctional campaigns on multiple channels.
Marketing automation is the process used for purposes of promoting and selling products and services using various online/ digital marketing tactics and channels with the aim of creating long-lasting impressions on customers. It allows companies to keep track of their customers to offer them products and services that meet the target leads of the company within specific time intervals, and also after initiating events with customers. Thus, using the data provided about specific customers and their past purchasing behaviors and experiences helps companies develop customized ads, products, or services that appeal to their customers' demographic, psychographic, and economic characteristics.
Goals that Guide Marketing Automation Implementation
Marketing automation implementation aims at attaining four major goals. To start off, it aims at increasing the company's engagement with its customers by facilitating the adoption of two-way communication rather than one-way communication that is commonly used in traditional marketing. The aim of marketing automation is to offer personalized experiences to customers through ads addressed specifically for them and that are identified through data-driven analysis.
Secondly, marketing automation saves you both, time and money, thus justifying the return on investment, unlike the traditional marketing approach which involves manually listing segmented markets and analyzing post-delivery analytics prior to building direct email campaigns. Therefore, marketing automation allows the marketing team to target the developed ads and campaigns to the segmented list.
The third objective of marketing automation is facilitating the tracking of the marketing process, which is a major challenge using traditional marketing as organizations were required to manually keep a track record of customers' purchasing behaviors in the form of checklists or marketing reports. The process is facilitated using marketing automation whereby customer relationship managers can develop customized marketing reports for individual market segments and specific customers. The developed market reports can be easily stored in electronic databases and retrieved when carrying out market analysis. The use of marketing automation aims to substitute the large workforce in guiding the analysis of the company's marketing reports. The reports are attained through accurately setting algorithms that help the managers of companies develop a unique formula that is used to determine the volume and categories of products for specific markets, which is a difficult task in traditional marketing whereby forecasting is guided manually rather than using computer simulations and automatically generated reports from marketing automation systems.
The other goal of marketing automation is facilitating targeting and market segmentation rather than reaching a wide audience, which is a major objective of traditional marketing. This is attained using the web and landing pages feature. The feature allows customer relationship managers to build, optimize, and launch varied landing pages for different customers.
How Companies can Implement Marketing Automation
Companies implementing marketing automation may apply diverse practices, one of which is search engine optimization, whereby companies utilize keywords to attract customers through increasing visibility on search engines. The technique has been applied by Apple Inc., in which they used white hat SEO, to ensure that customers can easily reach their website.
Email marketing is a form of marketing that is part automation marketing whereby companies notify their customers of the new products and service offerings and discounts through emails. Companies can also apply email marketing to ensure that they constantly educate their customers on the value of the brand and keeping them engaged. Thus, rather than using print media to notify customers of the available new product releases and gated content, companies can reach out to their customers through personalized mass emails.
The third practice is mobile marketing, utilizing multi-channels, such as the website, mobile apps , social media platforms, short message services and multimedia message service, aiming to create an omnichannel engagement. In this model, companies can develop content that is mobile friendly and thus enabling companies to offer engaging and consistent user experiences and engaging them throughout the buying cycle. As explained by Usha (2020), over 55% of the emails opened by clients over mobile devices are optimized for mobile platform use. Therefore, mobile marketing ensures that the click-through does not go to the landing pages.
Another market automation practice is social medial marketing, in which companies may apply rule-based or artificially powered chatbots to monitor customers' activity online and provide them with products and service offerings that meet their needs. Chatbots offer intelligence assistance to companies by monitoring their customers' online purchasing behavior. They are implemented on various social media platforms such as Facebook, LinkedIn, and Twitter, among others, which guide the understanding of customers' behavior. Alongside chatbots, companies are increasingly using brand advocates to execute influencer marketing on their social media platforms. This was used by Cisco in its Cisco social media campaign guided by the theme; "There is no Better Time than Now". The brand advocates enabled the company to reach out to a large target audience to get their insights on how the world can be made a better place, that were later incorporated into the company's IT practices to better service and product offering quality
Affiliate marketing is another aspect of marketing automation. It involves companies compensating affiliates who generate leads or traffic to their services or products. Therefore, rather than having common sales representatives in traditional marketing, companies devise diverse affiliate programs for their products or services. Jason Stone is an example of a company applying this type of marketing whereby its affiliate structure adopted by its Millionaire Mentor program contributed to over USD 8 million in retail sales generated in 2019 only.
Benefits of companies using Marketing Automation
Marketing automation enables companies to
• Discover the actual needs of customers thereby facilitating enhanced customer satisfaction.
• Efficiently focus on global market segments using internet-enabled devices, thus increasing the ability of the companies entering new markets to record high market penetration benefits.
Market automation has a positive impact in guiding objective and accurate analysis and generation of marketing leads in existing markets characterized by dynamic and stochastic demand processes, ensuring companies can reduce decision-making errors that mislead marketing teams while developing market strategies. Järvinen & Taiminen (2016) illustrate that the use of market automation accelerates the rate of conversion of the market leads compared to traditional marketing. This empowers marketers using data-driven marketing ads, to offer products and services catering for their customers' needs and preferences
Moreover, market automation enables customer relationship managers to follow up on previous lost leads to identify the factors that contributed to the company's failure, to develop and sustain the customers' trust. This is attained through lead scoring whereby CRMs can assess the unique engagement metrics across various touchpoints in different market segments. It may also be achieved using chatbots that offer intelligence assistance designed to guide the understanding of the actual critical points that could have led to customers' dissatisfaction during the purchasing journey.
Lastly, marketing automation empowers existing customers to make informed purchasing decisions in competitive markets. Traditional marketing offers customers limited information on products and services available because of the differences in geographical location, and the inability to apply omnichannel strategy in new markets. With such limited information, customers are forced to make decisions based on biased information that is offered by companies that aim to promote their products. Moreover, traditional marketing doesn't allow customers to skip the ads they don't find appealing. All these challenges are addressed by marketing automation, enabling customers to access a wide range of information and market insights to empower them to make informed decisions.
References
Aljumah, A. I., Nuseir, M. T., & Alam, M. M. (2021). Traditional marketing analytics, big data
analytics and big data system quality and the success of new product development. Business Process Management Journal.
Caliskan, A., Özen, Y. D. Ö., & Ozturkoglu, Y. (2020). Digital transformation of traditional
marketing business model in new industry era. Journal of Enterprise Information Management.
Gyenge, B., Máté, Z., Vida, I., Bilan, Y., & Vasa, L. (2021). A new strategic marketing
management model for the specificities of E-commerce in the supply chain. Journal of Theoretical and Applied Electronic Commerce Research, 16(4), 1136-1149.
Järvinen, J., & Taiminen, H. (2016). Harnessing marketing automation for B2B content
marketing. Industrial Marketing Management, 54, 164-175.
Kotler, P., Kartajaya, H., & Setiawan, I. (2021). Marketing 5.0: Technology for humanity. John Wiley & Sons.
Lies, J. (2019). Marketing intelligence and big data: Digital marketing techniques on their way to
becoming social engineering techniques in marketing. International Journal of Interactive Multimedia & Artificial Intelligence, 5(5).
Murphy, D. (2018). Silver bullet or millstone? A review of success factors for implementation of
marketing automation. Cogent Business & Management, 5(1), 1546416.
Mero, J., Tarkiainen, A., & Tobon, J. (2020). Effectual and causal reasoning in the adoption of
marketing automation. Industrial Marketing Management, 86, 212-222.
Usha, S. (2020). Marketing Analytics-A Systematic Review of Literature Using Qualitative Meta
Synthesis Approach. Journal of Marketing, 59, 4.